History
50 years for the Bugles brand
Sound the trumpets… or the Bugles. The popular horn-shaped snack from General Mills is 50!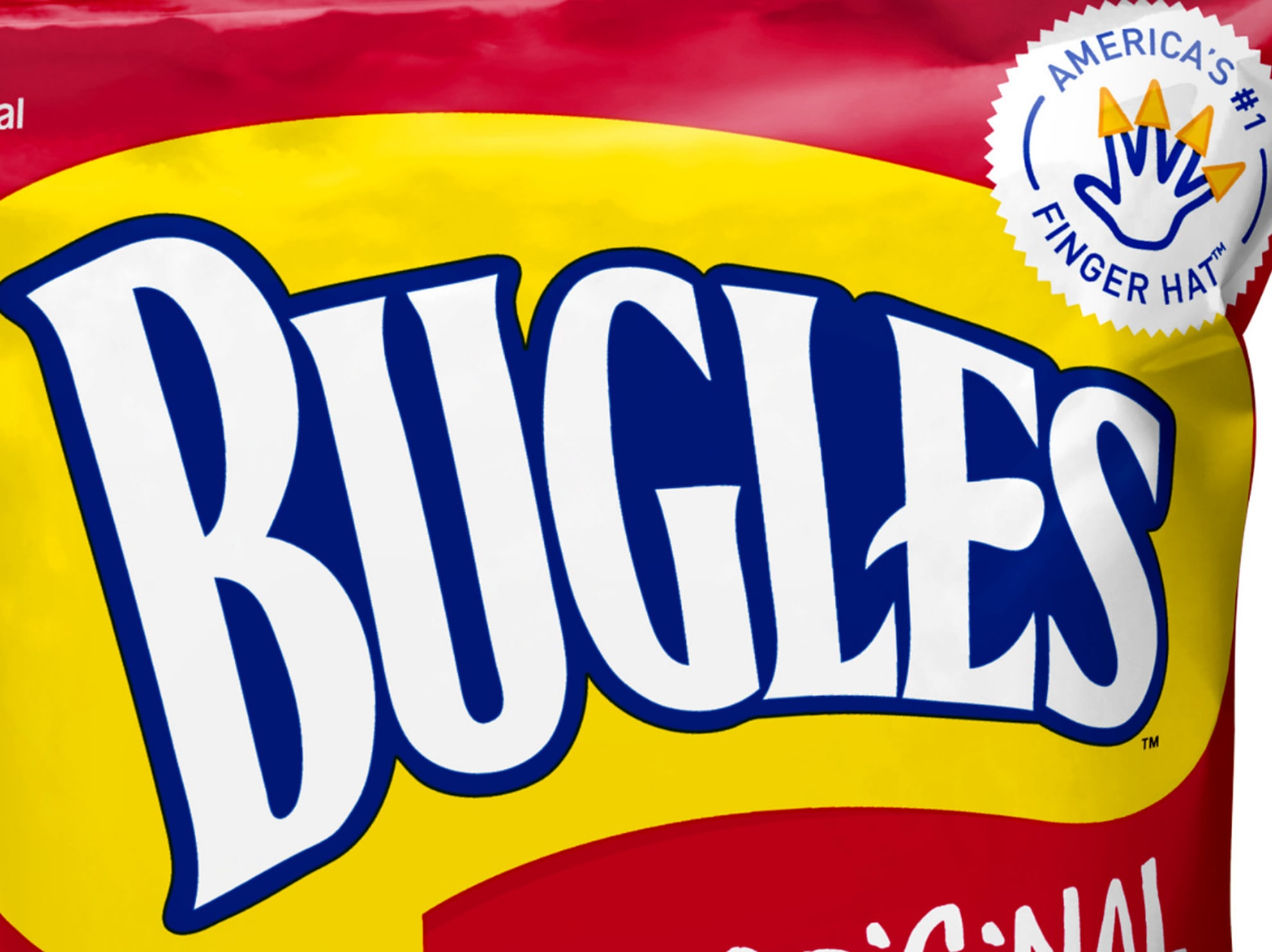 One of our first snacks
The brand officially turns 50, this Sunday, if you begin counting from when the first press release about them was sent out on May 18, 1964.
Bugles debuted in May 1964 with regional launches in Seattle, Portland, Omaha, Des Moines, Buffalo and Syracuse. Its national launch came later in 1966.
Fifty years ago, Bugles was actually among a trio of new General Mills snacks that represented our entry into the snack food market. And we've never looked back, as our snack portfolio has since grown wider and more diverse.
Back then, Bugles' snack siblings were Whistles – a cheddar-flavored corn product in the shape of a whistle and "taste like grilled cheese on toast, only crunchy"; and Daisy*s – a flower-shaped snack that had the flavor of "puffed popovers."
While Whistles and Daisy*s went by the wayside within just a few years, Bugles outlasted them and many other snacks that General Mills introduced.
Today, Bugles has four core flavors – Original, Nacho Cheese, Chocolate Peanut Butter, and Caramel – but through the years there have been a number of varieties that came and went or were offered on a limited basis.
They've included ranch, sour cream and onion, salsa, hot buffalo, barbecue and even fat free and baked Bugles to name a few. They're still made at our West Chicago plant, where they first were produced in the 60s.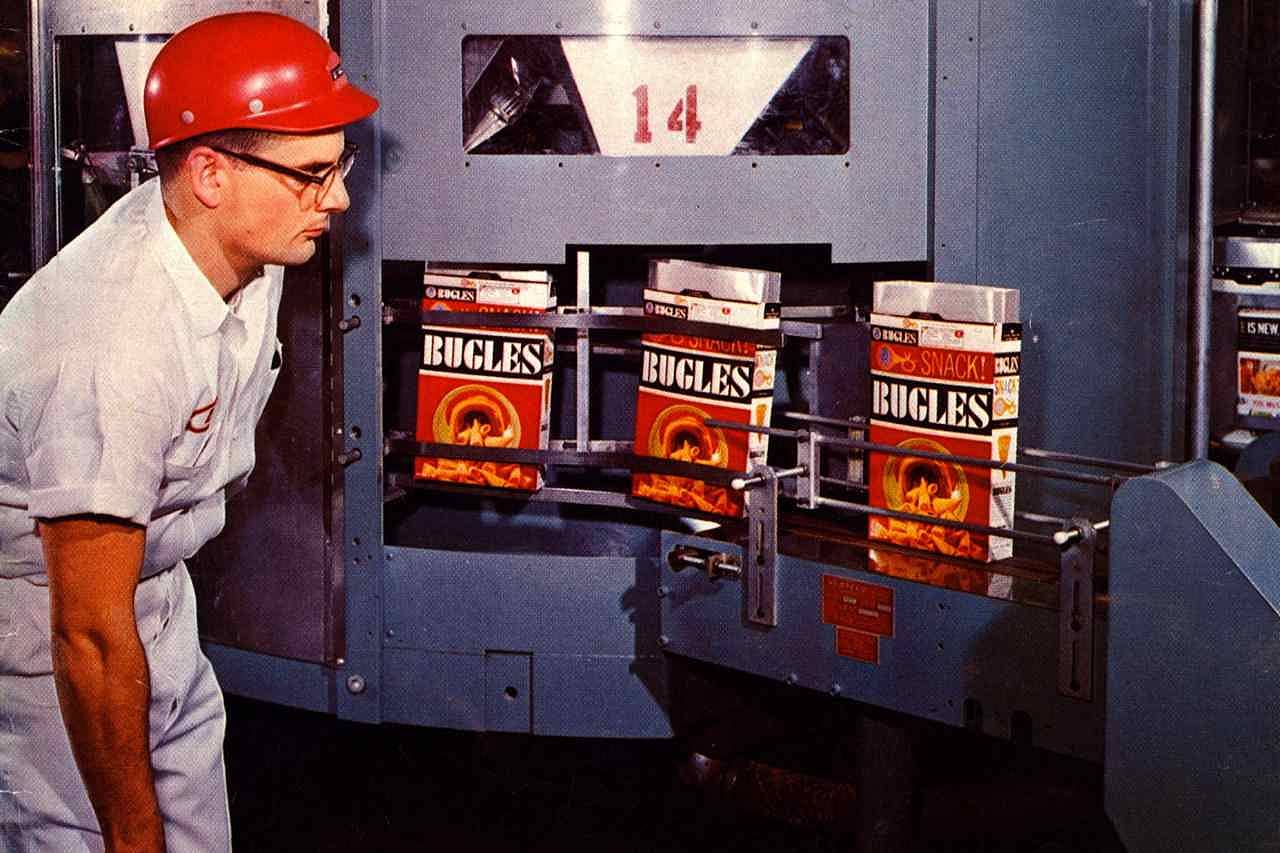 And what began with a regional launch in the U.S. has grown around the world.
Today, Bugles are sold in Canada, China, Saudi Arabia and several more countries in Central America and the Caribbean. Other countries that have tasted Bugles include France, South Korea and Thailand.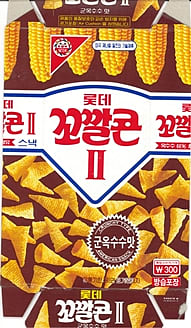 Fans of Bugles are devoted, for sure, as we learned in Canada. When General Mills stopped selling them there in 2008, people turned to Facebook, demanding their return. After a four-year absence in Canada, we brought them back.
But of all the Bugles markets outside the U.S., China seems to be the one that has most embraced the snack. Introduced there in 1999, Bugles has 16 different varieties, including ketchup – the most popular flavor among Chinese teens and adults.
But General Mills also offers other flavors tailor-made for the Chinese palate. They include Korean kimchi, spring onion, spicy chicken, tomato seafood, tomato beef, roasted rib and seaweed. And just last year, General Mills China introduced Bugles Crispy Potato Stick snacks in original and tomato flavors.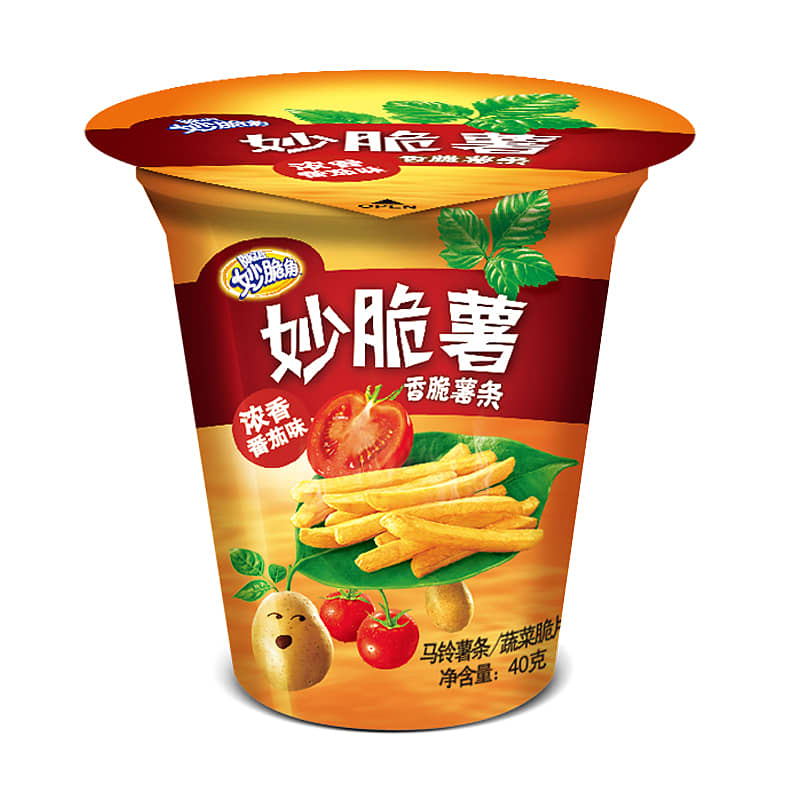 Bugles fans seem to be nearly everywhere. They even showed up two years ago in the "Mad Men" television series.
And I also have fond memories of Bugles.
When I was a kid, I'd place individual Bugles on the tips of each of my fingers, giving me ghoul-like hands as I waved them in an attempt to scare my brothers. It didn't work, though.
But those long "nails" soon disappeared with a crunch, one by one, compliments of my mouth. Mmm. In my mind, nothing could beat those crunchy, salty corn snacks.
But it's not just me. We still see people, every day on social media, sharing photos of Bugles they've put on their fingertips.
Have I made you hungry for Bugles, yet?
Go grab a bag today, and celebrate 50 years of Bugles!